Panasonic have been revealed all the details about the new Panasonic Lumix GH5 and they are spectacular. Personally I would say this is one of the best announcements since the Canon 5D Mark II and the Sony A7s.
The Canon 5D Mark II changed a whole industry and careers for many people. This counts for me as well as for colleagues like Philip Bloom and Nino Leitner. My very first camera was the Canon 7D and I really have never expected how my career has developed since then. Nowadays I'm mostly working on Feature Films and Commercials, shooting with High End Cinema Cameras like the ARRI Alexa or Red Epic Dragon, but I'm still interested in the smaller cameras. Every camera is a Tool, and if you have a small one which fits in a fridge or any other position which helps you to get the shot, it's a an advantage for the project. This is why I would like to write down something about the new Panasonic Lumix GH5, because I really think this camera is a big leap in the lower end camera market. It has so many features, which you normally get in way more expensive camera bodies.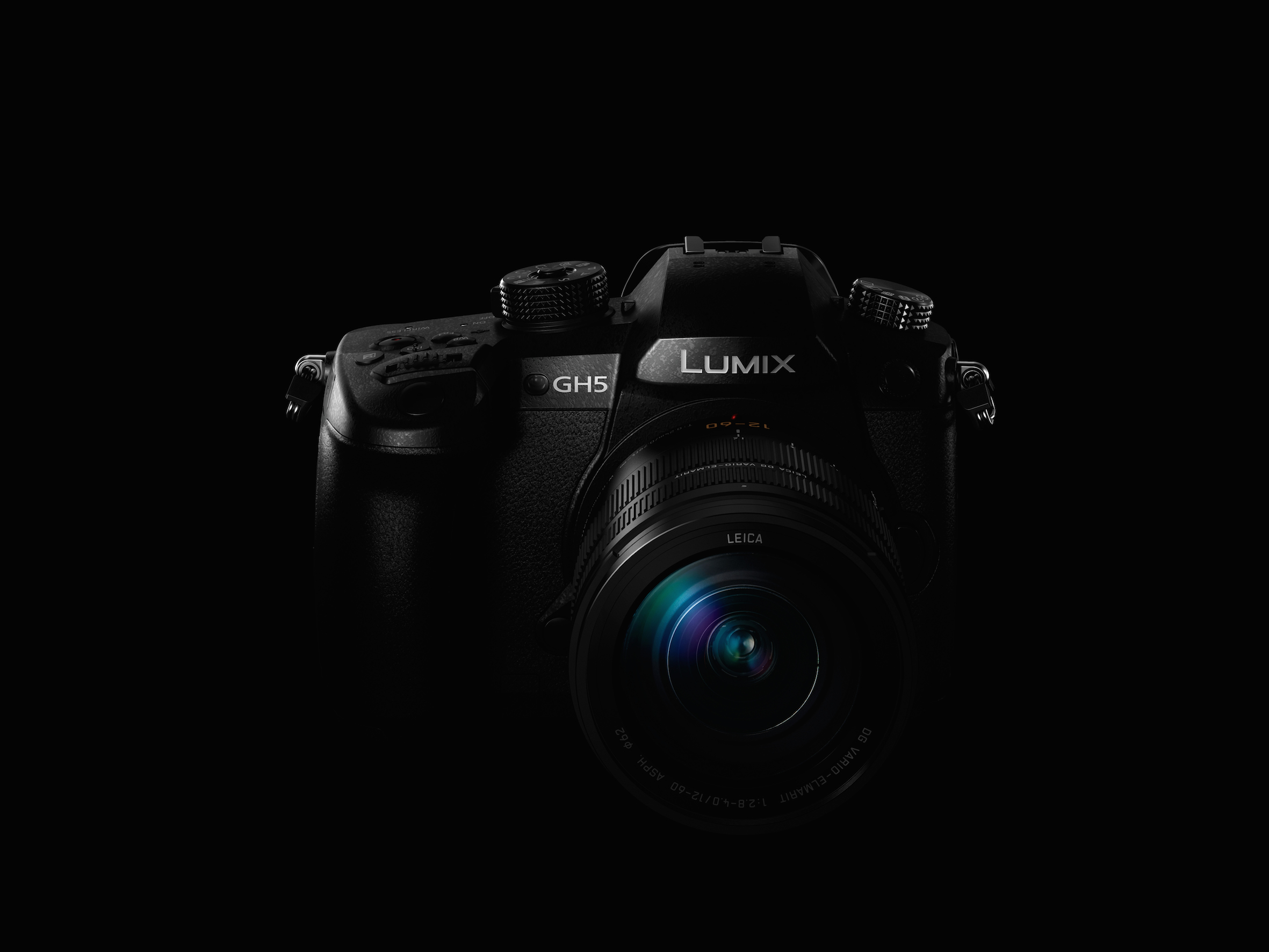 My thoughts about the specs of the Panasonic GH5
We all know the hustle with external recorders. It's always a pain, bulky and heavy and your camera is getting bigger and bigger adding cluncy monitors and probably a cage to mount all of this stuff. Keep it basic, especially when you have a small camera and you would like to keep it simple to benefit from the form factor. Otherwise you could simply buy a bigger camera with all the features included, like Internal 4:2:2 10 bit in 4K resolution. Yes, you read it correctly. This camera is able to record 4:2:2 in 4K. And not in 8 bit, it can do it in 10 bit.
This is the best feature of this camera so far, but it wont't be here at the beginning. Panasonic will release a separate Firmware Update with this feature this April 2017, among other features like 6K/24p Anamorphic Video Mode (4:3), 200 Mbps FHD 4:2:2 10 bit ALL-Intra and 400 Mbps 4K 4:2:2 10 bit ALL-Intra coming this Summer 2017. You also should get the V-Log Picture Profile license for €100, which you really need to get the most out of your sensor.
This is way too impressive. I don't understand Panasonic in several ways. They are doing it in the exact different way like Canon is treating their video customers with the SLR line up like the brand new Canon 5D Mark IV with its poor video features, which is good. But I really would like to have those features in a proper Body with more Features like internal ND filters and professional inputs and outputs in a price range like the Sony FS5. Now you have to pay € 18,000 to get kind of features with the VariCam LT. Of course you have the better Super 35 sensor in this camera and the Dual Native ISO of 800 and 5,000, but I don't understand their line-up. When I was in Japan for the Panasonic DVX200 I talked to a lot of engineers in Osaka at their Headquarters. On my wish list was a smaller VariCam 35, which they released a couple of months ago, but the price range is still to high for so many people out there. Now they have the processing technology to put something like this in a cheaper professional body and I hope they are doing it with a Super 35 sensor. Panasonic did a great job in the past with their new 35mm sensor professional cameras, but it's time to bring something out for the smaller Production Companies and People who are not shooting bigger budgets.
5-axis in-body image stabilization and other features
I don't know if it is the same feature like in the Panasonic AG-DVX200, but I think you. When I was in Japan for Panasonic I tried out this feature extensively on the DVX200. The Image Stabilization of this camera is amazing. It's perfect for Documentary stuff!
I'm also very interested about the general image quality, Colors and Dynamic Range. As you know it's not a Super 35 mm sensor, you have more or less something like a Digital 16 mm sensor and it's called Micro Four Thirds. Compared to a Full Frame you will get a Crop of 2 times. Super 35mm compared to Full Frame has a 1.6 times smaller sensor. So if you are using a Full Frame lens like a 10mm on the Panasonic GH5 you will get a 20mm lens. On a Super 35mm body it would be a 16mm lens. But there is a whole line-up of Panasonic lenses for Micro Four Thirds and there are also manufacturers who are producing lenses for this Lens-Mount. When I used the Blackmagic Cinema Camera with the MFT-Mount I simply added a  Denz PL-Adapter on it, so I was able to use all my PL Cine Lenses. So this won't be an issue for you. Sure, the beauty of Super 35 is great, but MFT has huge benefits as well. Especially when you are a Single Operator and you have to do everything for yourself. Focus is way less an issue on a MFT-Sensor compared to a Full Frame Sensor of the Sony A7 series.
Conclusion
This announcement is spectacular. 4K resolution at 4:2:2 10 bit is a no brainer. Now we have to see what this camera can really do in set life situations. I really hope I'll get a test unit as soon as possible and I would love to show you how this camera performs in my important topics. Dynamic Range, Color Science. Don't expect studio environment with charts and stuff like this.
But to be honest. This camera under €2,000 with those specs is a bargain. It doesn't have to perform as well as the Big Players, but when you look at the whole GH series in the past, performance wasn't an issue at all. Whoever I talked with, everybody loved this camera series. Now bring something out in a price range like the FS5 with professional inputs and outputs with a Super 35 mm sensor and the same processing and you are back in the game again, Panasonic. You have started great with the VariCam line-up, but to bring back the masses you should better hurry up.
What do you think about this announcement?
Here are all the specs of the Panasonic Lumix GH5
Brand new 20.3 Megapixel sensor
5-axis in-body image stabilization system with DUAL IS image stabilisation
All 4K footage taken using full width of sensor (no more crop!)
Internal 4K/30p 10-bit 4:2:2
4K/59.94p and 50p shooting with 10-bit 4:2:2 external output or 8-bit, 4:2:0 internal at 150Mbps IPB (two firmware upgrades in April and the summer will bring 10bit HD 4:2:2 recording and DCI/UHD 4K 4:2:2 10-bit recording at 400Mbps internally, and 1080/60p 4:2:2 10-bit recording at 200Mbps, all using All-I. Anamorphic support coming then too.
1080 video at up to 180p (180 Frames per Second!)
9 fps shooting with continuous autofocus
Advanced DFD autofocus
Dual SD card slots
802.11ac Wi-Fi, NFC and Bluetooth
Pre-config rack focus mode
Waveform and vectorscope monitors
No record time limits
Paid upgrade to for V-Log video capture with preview display using luts
It uses the same excellent GH4 batteries
The body is about 12% bigger
Price is around $2000
GH5 Firmware Release Schedule 
4:2:2 10bit – Available April, 2017
6K/24p Anamorphic Video Mode (4:3) – Available Summer, 2017
(200 Mbps) FHD 4:2:2 10bit ALL-Intra – Available Summer, 2017
(400Mbps) 4K 4:2:2 10bit ALL-Intra – Available, Summer 2017
V-Log Color Profile  – Available at launch, Cost: $100