Sebastian Wiegärtner is a Director of Photography based in Nuremberg, Germany. As one of the most prominent video DSLR and large sensor experts in Germany, Sebastian shoots feature films, documentaries and commercials. Some of the international brands he has worked for include Adidas, Siemens, ARD, Sony, ZEISS and Wolfgang Joop.
In the past year, Sebastian shot his first prime time feature film. This experience will only solidify his expert status in digital film. Specializing in digital cinema cameras and DSLRs, Sebastian shares his expertise and knowledge of this area through keynotes for some of the biggest brands in the industry, workshops and social media.
A Wiegärtner production guarantees recognition of the content. Commercials provide a unique format for Sebastian's talents. These productions, from what would be considered normal to more uncommon points of view, showcase his expertise while benefiting the client.
Well-known for his images, recognition of a Wiegärtner shot production comes within the first few frames of the high end, natural shots. The composition of Sebastian's glossy shots have made his films distinctive. He captures the setting and the people from a point of view that comes with experience, knowledge and passion.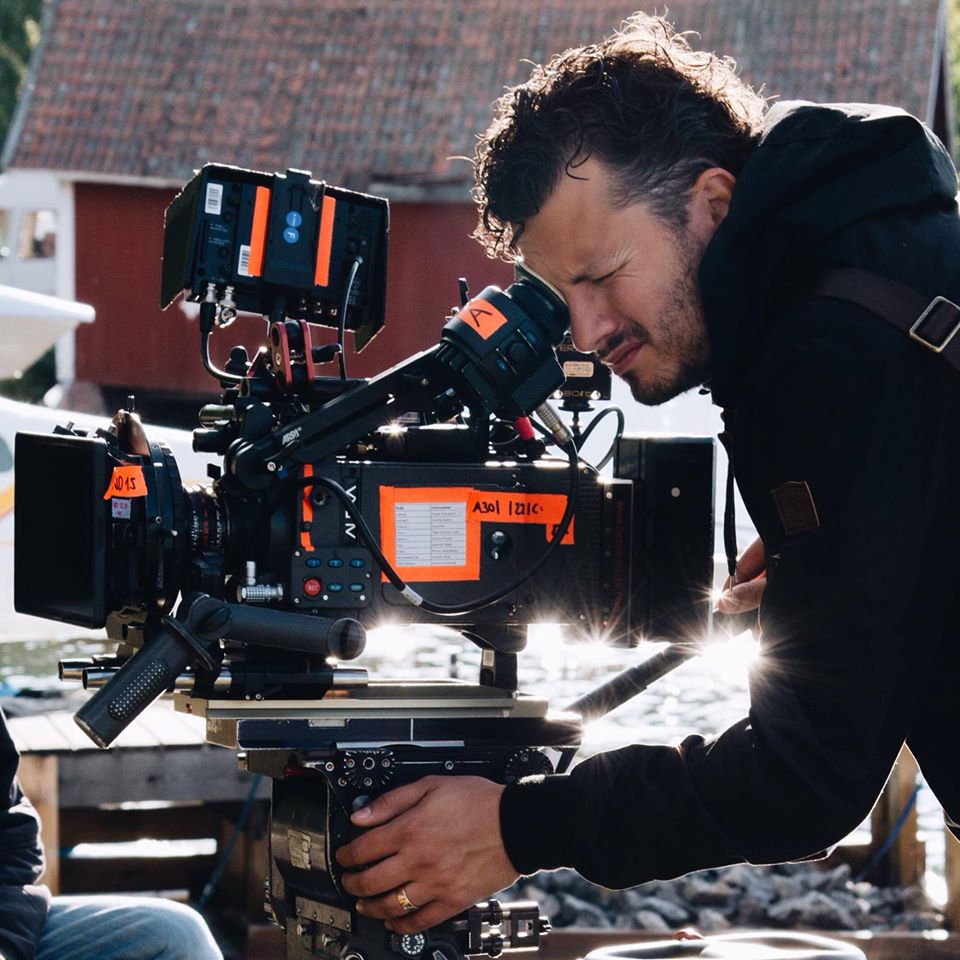 Filmography
Feature Film and Documentary
September Storm, 2015
Feature Film, ZDF, 90 Minutes, Sweden
Role: Director of Photography
Camera System: ARRI Alexa
Director: Marco Serafini
Production: FFP New Media
Love and Thieves, 2015
Feature Film, ZDF, 90 Minutes, United Kingdom
Role: Director of Photography
Camera System: ARRI Alexa, Red Dragon
Director: Marco Serafini
Production: FFP New Media
Run Hilla Run, 2014
Feature Film, ZDF, 90 Minutes, Sweden
Role: Director of Photography
Camera System: ARRI Alexa
Director: Marco Serafini
Production: Bavaria Film
The Children of my Sister, 2014
Feature Film, ZDF, 90 Minutes, Sweden
Role: Director of Photography
Camera System: ARRI Alexa
Director: Marco Serafini
Production: Bavaria Film
The Wedding of my Sister, 2013
Feature Film, ARD, 90 Minutes, Sweden
Role: Director of Photography
Camera System: RED Epic
Director: Marco Serafini
Production: Bavaria Film
Monastery Irdning: Prayer of the Heart, 2010
Documentary, Servus TV, Austria
Role: 2nd Unit Director of Photography
Camera System: Canon 5D, Canon 7D
Director: Frank Suffert
Production: Starlounge GmbH
Red Tails, 2009
Feature Film, Czech Republic
Role: Camera Intern
Camera System: Sony F35, Canon 7D, Canon 5D
Director: Anthony Hemingway
Production: Lucasfilm
Brands I've worked for (Commercials, Corporate Film, Fiction)









Camera Digital Cinema
2x RED EPIC 5K (6K Dragon coming 2014)
2x RED Titanium PL-Mount
1x RED DSMC Side Handle
1x REDmote
2x REDVOLT
2x RED Bomb EVF
2x RED Touch 5″ LCD
2x RED +1 Module
8x RED SSD 64GB
1x Wooden Camera V-Mount Adapter Plate
1x Viewfactor Anton Bauer Plate
1x Wooden Camera Bottom and Top-Plate (15mm)
1x Viewfactor Full Metal Jacket Kit (15mm)
Camera S16 Digital
1x Blackmagic Cinema Camera 2.5K (MFT)
1x Viewfactor Cage
Camera HDSLR
1x Nikon D800
1x DENZ DSLR Baseplate
Camera S35 Digital
1x Sony PMW-F3 1080p Digital Cinema Camera
1x S-Log Function
1x KiPro Mini External Recorder
1x Denz Sony PMW-F3 Support Plate
Support
1x Sachtler Cine 7+7 Tripod
1x Sachtler Ace M
1x Manfrotto 504HD Tripod
1x OCONNOR OFOCUS Cine Set
1x OCONNOR OBOX Mattebox
1x Genus Elite Mattebox
1x Genus Wide Mattebox
1x Denz Mini Follow Focus
1x Panther Twister Dolly Set
1x Kessler Crane Cineslider 3ft
1x Kessler Crane Pocket Dolly 2ft
1x Kessler Crane Pocket Jib Pro
1x Kessler Crane Revolution Head
1x Kessler Crane KC12
Lenses
ZEISS CP.2 15mm T2.9
ZEISS CP.2 21mm T2.9
ZEISS CP.2 28mm T2.1
ZEISS CP.2 35mm T1.5
ZEISS CP.2 50mm T1.5
ZEISS CP.2 85mm T1.5
ZEISS CP.2 100mm T2.1
ZEISS ZF.2 21mm T2.8
ZEISS ZF.2 35mm T1.4
ZEISS ZF.2 50mm macro T2.0
ZEISS ZF.2 85mm T1.4