A couple of months ago I decided to switch from Digital back to Analog Film Photography for my personal work. And I did not regret it. A lot of people have asked me why going back to something, which is expensive, old fashioned and outdated?
The truth is: Film is not outdated. Film is still the reference for many Professionals. And in the Film Business, especially in Hollywood, very well known DOPs and Directors are still shooting on Film. I can understand this. Color Science, Highlight rolloff, simply the whole look and feel of Film is way different than Digital.
Sure, in the right hands and with the correct post production house you can make an Alexa Image nearly look like film and there are many Plugins and Presets for Lightroom and other Plattforms out on the market, which can achieve a very close result. Just to name two: VSCO for Still Photography and Filmconvert for Moving Images. But it's still not real, it's close, but there is still a difference to me. I'm not talking about the final image, it's the whole magic process when you are shooting on Film. There is a reason why so many people are going back to Film Photography for their personal work. And trust me, shooting on Film will help you to improve your skills and attitude.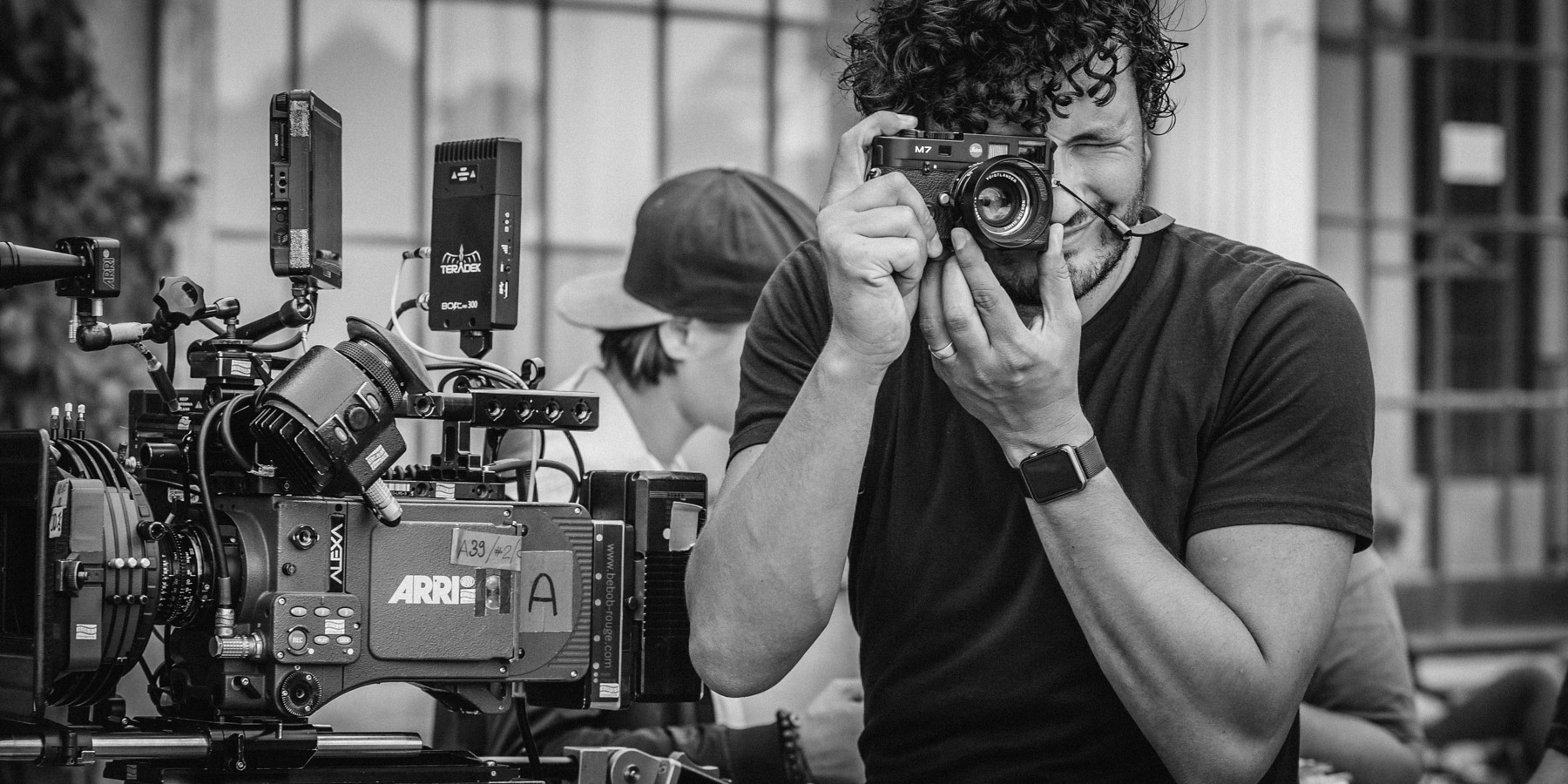 More selective when taking stills
Film is expensive. You only have 36 shots on Normal Film and 12 shots on a Medium Format camera like a Hasselblad. Every photo costs you roughly 50 cents. Knowing this makes you selective and concentrated. You take more care about framing, composition and the correct exposure of your shots. I know the times when I shot digital, especially on my Nikon D800. Just click the shutter and take 10 stills in a row. But this is photography? I love shooting with my Leica M7. Now I take one still of a composition and that's it for me. After I scanned the Negatives I only have a few stills to look at and the general composition quality of my images is way better compared to my Digital ones. The quantity of your photos isn't as important as the quality.
Leica M7 – Kodak TRIX 400
Less gear - more creativity
What is your favorite camera? It's the one in your pocket, which travels with you all the time and your finger will be on the shutter, when the right moment is in front of you. The best work I did was with minimal setup. Too much gear disctracts your craft. Just concentrate on the basics. One camera, one lens. It's all you got. The rest is your creativity.
When shooting on a Film Camera you don't care about sensor size, pixels, resolution. In the digital Age cameras are outdated within a few years, taking stills on a Film Camera means you are more relaxed. There isn't something new coming out, it's here. The only thing which can be better with time is your craft, not the Dynamic Range of your new Sensor.
Leica M7 – Kodak Portra 400
What you see is what you get forever. Later.
Taking stills, going to the lab, waiting a few days for the Film Negative. When shooting Film you really don't know what you get. It's different in so many ways compared to Digital. Patience in our fast world is the key word. The final moment, when you are scanning your Negatives and you can see the Magic of Film really catches me every time. You just have to trust your skills when shooting on Film.
The biggest advantage for me is my Negative Archive. It's complicated in the Digital Age with so many files. You need so many hard drives and you are not sure if your backups are still working in 10 years because of Hard Drive failures. Sure, I'm doing more than one backup, but who knows. Film is real. It's in your hand. It will be here forever.
Hasselblad 500 cm – Kodak T-Max 400
When taking Analog Stills I'm really pleased about the overall color science of Film. It just looks good. Nothing more to say. Grain, Skin Tones, Highlight Rolloff, Latitude. And with the right film in your camera you can get your favorite look directly out of the camera. No more Lightroom Presets, no more Post Processing. Just scan your Negative and that's it.
My favorite Films are Kodak Portra, Trix and T-Max. They are also available as Medium Format Film. After the name of the Film you can read a number, like 120, 400, 800. This is the ASA of the film, so take care about this when you expose your composition. I'm mostly using 400 ASA film – It's my standard ASA. But there are times when I'm also using 120 ASA film, especially on a bright daylight scenery. The Leica M7 fastest shutter is 1,000, so 120 ASA film is the choice, if you would like to achieve a more shallow depth of field. Otherwise you have to use Neutral Densitiy Filters for a full wide open look.
Kodak Portra 400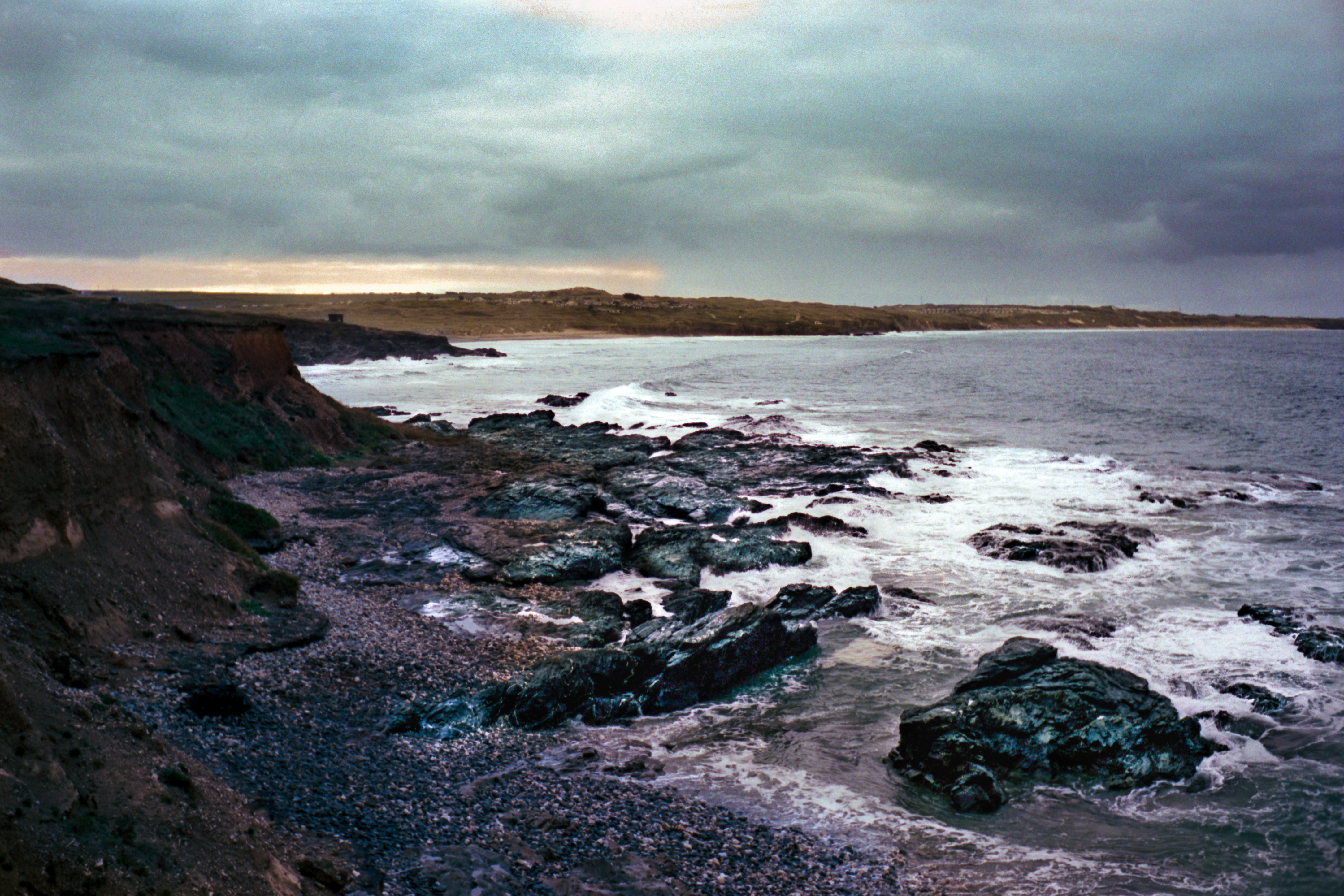 Reduce everything to a minimum. Two rolls of Film in your pocket, one Camera and a Prime Lens. Less gear always means more creativity. Outside the box thinking. See the light, take your time, make your composition, set your exposure, focus and get your shot in the right moment.
Film sharpens your sense. You are more selective what you are shooting and how you are shooting. Most of you know the essentials, but it's still a different feeling when you have to set your Shutter Speed, F-Stop and ASA fully manual.
Kodak Trix 400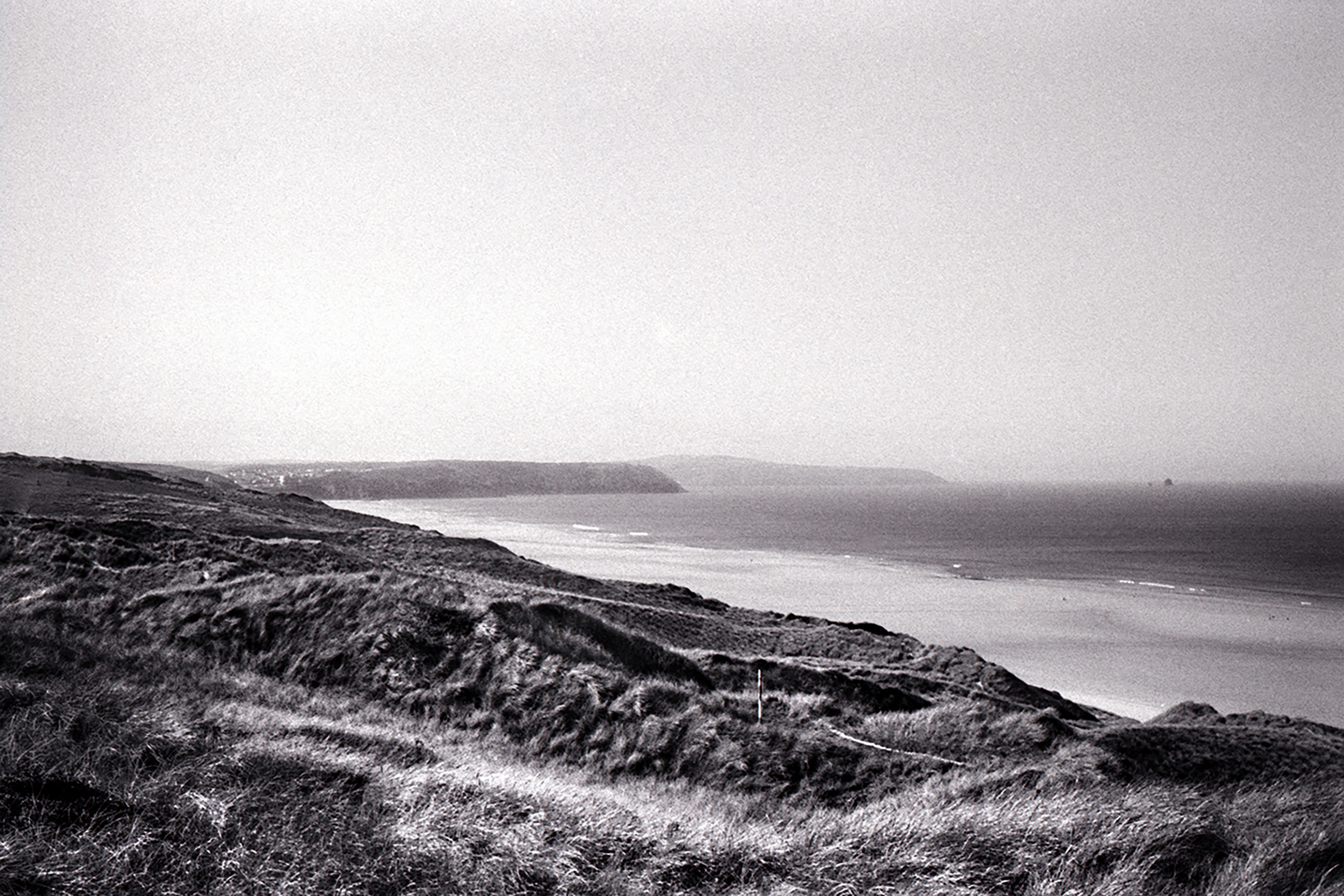 I think everybody should try Analog Film. Once in a lifetime. At least. It's a magic process and anyone involved in the creative world of Photography and Filmmaking should at least shoot one roll of Film. Trust me, it won't be the last roll.
Do I only shoot Film? No. I'm still using my Digital Still Cameras. When I'm on Location Scouting my Fuji X100T is always in my bag. A nice little camera, which has a lovely Color Science.
For me personally Analog Film was a learning process. Needless to say I'm working in full manual mode with our Digital Film Cameras on set, but it's nothing you can compare with Film. With Digital you can see what you get on the monitor, when working with LUTs it's also possible to see the final picture directly on set.
I understand Directors or DOPs who are missing the time of 35 and 16mm Film. Of course they are nostalgic, but they also love the magic process of Filmmaking like it was in the older days. They used this format for decades and now everything has to be digital? It's sharper, it's more light sensitive and I hear many experienced DOPs who have to use light way different compared to Film. Digital is not forgiving, it's showing you directly and without compromise the harsh blown out areas of your image, if your exposure and lighting wasn't correct. Film is different, Highlights are kind of glowing and there is a softer rolloff. The emotion on each frame you shot is different. I know there is very little chance that I'm shooting on 35mm Film in my career, but for my personal work I can use Analog Film for my Photography, which helps me to understand the hidden secret behind Film.
Discover more Analog Film Photography on my site