This is a last minute posting, because the workshop will take place this weekend 4th and 5th February 2012 at the Bavaria Filmstudios in Munich. You can book your slot directly on their website (costs 330,- € for 2 days!). There are only 3 slots available.
Workshop content:
Basic Camera settings (shutter speed, picture profiles, white balance…)
Pros and cons of DSLR cameras with video function and how to deal with their downsides
Professional sound recording for DSLRs
Gear Hands-on, which accessories are important (you will be able to try equipment on location)
Introduction to large chip camcorders (AF101, F3 …)
Interview techniques
Basic lighting on set
Shooting techniques (camera movements, framing, shot size, crossing the line…)
Practice Part
post production workflow (mainly Final Cut Pro, Basic Color Grading)
Important:
The workshops will be held in German.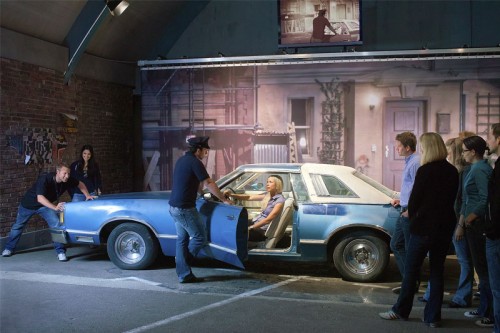 Bavaria Filmstudios – New York set