Last year I blogged about a Sony prototype, which looked like a cube. Now Sony has announced the series version NEX-FS100. It seems to be the small brother of the Sony F3.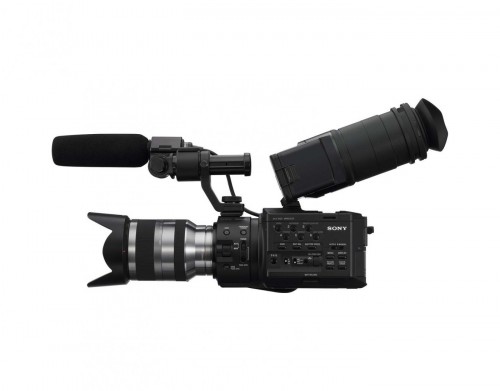 The Sony NEX-FS100 can record up to 50 frames per second in 1080p. Sadly the camcorder has no built in ND-filters and there's no HD-SDI output. These two features are part of the direct competitor from Panasonic: The AG AF 100/101.
The Sony NEX-FS100 will have the Sony E-Mount, a clean HDMI output – you will get 4:2:2 HDMI and a timecode signal out of it.
Furthermore it has all the great inputs and outputs we want to have for our HDSLR's. You will find 2x XLR inputs, zebra, peaking and up to 50 frames per second at 1080p.
The Sony NEX-F100 records in AVCHD codec at a maximum of 28 MBit per second. It has a S35 sensor, which is quite good, it has the same size like a 35mm film frame. The Panasonic AG AF 100/101 has a smaller sensor and the crop factor of 2 makes it difficult to find a good wide lens. The crop factor of the Sony NEX-F100 will be much better, nearly the same like the Canon 7D, 550D, 600D, 60D APS-C sensor with a 1.6x crop factor.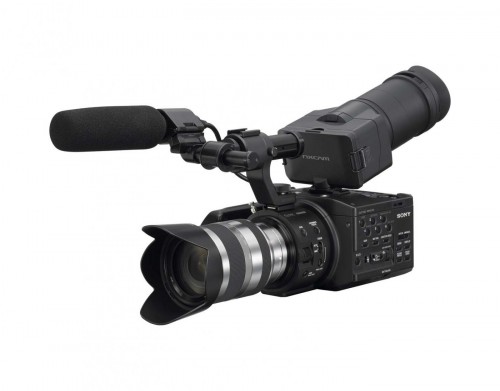 Too bad there are no info about the price, but I talked to a industry guy a few weeks ago, who was able to see the camera on a Sony industry event. He said the camera will cost EUR 6,000 – 7,000 in Europe. If this is true, the camera will cost EUR 1,000 – 2,000 more than the Panasonic AG AF 100/101. We will see. I'll keep you posted!
Here are the facts:
Over- and under-speed recording
XLR audio inputs (XLR x2)
Detachable 3.5″ colour viewfinder
On-board Memory Stick, SD memory card and optional HXR-FMU128 flash memory media
Uncompressed HDMI output with time code for external 4:2:2 recorders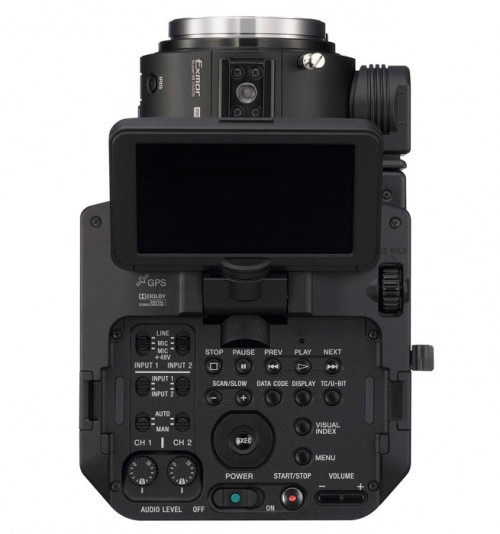 Here are a few videos about the NEX-F100:
NEX FS 100 Video Blog from Den & James on Vimeo.