I had the chance to test the new Panasonic AG AF 100 / 101 camcorder for three days. It was a pre production model, which was 95% finished.
Sadly I only had the camera for three days and these three days were rainy days. The other issue was the glass. I only had the Zeiss 85 mm CP.2, which are 170 mm on a Panasonic AG AF 100 / 101 and the Panasonic kit lens (14-140 mm F4.0 – 5.6).
I will get the Panny in a few weeks again (I'll have more lenses) and will shoot some better footage with it. All I can say: It's a great camcorder. Improved rolling shutter, less moirè, professional inputs (XLR) and outputs (HD-SDI). All you need for shooting with a small team!
Here are my first impressions:
ISO:
I was very impressed using the camera in quite dark situations without any light source. I made some test shots outside in a forest and it was stunning to see what's possible with this camcorder. ISO 2.000 is useable, all above is too grainy!
Rolling Shutter:
I shot some car scenes in my quick and dirty test film. It's a big improvement compared to Video DSLR's. I haven't seen any rolling shutter in the footage, but I used only wide angles. If you are using a tele lens you can still the the rolling shutter issues. But it's still better than any Video DSLR's out right now.
Moirè:
The moirè is a big disadvantage when you are using an HDSLR. I read on Philip Blooms Blog about the Panasonic GH2, which has some quite good results in less moirè. I think Panasonic did a great job with their new camera generation. I shot a clip in my short test film at 0:47, where you can see a jeans. You can't see any moirè on this frame!
Handling:
The Panasonic AG AF 100 / 101 isn't a nice looking camera. It's like a black swan! If you have used an HDSLR like a Canon 7D or Canon 5D Mark II you might be a litte bit disappointed! It has no magnesium body and hasn't such an robust body like a DSLR. It's a camcorder, not a stills camera. But if you are using it, it's great to have so many features which we missed when using a DSLR camera for video! The AWB button in front of the camera is amazing, integrated ND filters, which you can easily switch on a knob, 180° shutter, XLR inputs and HD-SDI! Wow! Also the form factor of this camera is good, it's not heavy and I used it on a Glidecam HD 2000 without any problems. Works pretty well!
Pro:
Professional inputs and outputs (HD-SDI, XLR)
Integrated ND filters
50/60fps at 1080p
AWB button in front of the camera
Interchangeable lens mount (adapters for every mount available)
low prize!
180° shutter, easier to use than an HDSLR
really lightweight
less rolling shutter
less moirè
Contra:
Built quality (plastic)
Viewfinder has a poor quality
Crop factor 2.0
it's bigger than an HDSLR
A few pictures (click on the picture to get more information):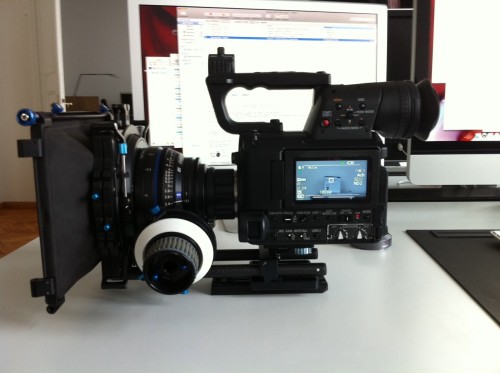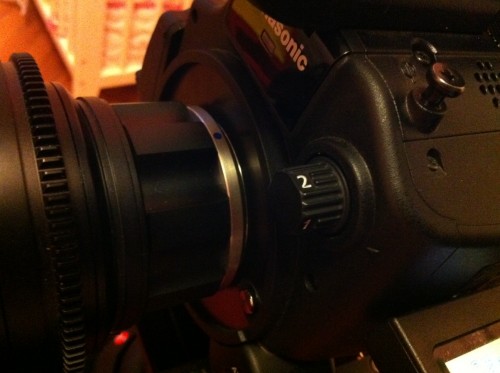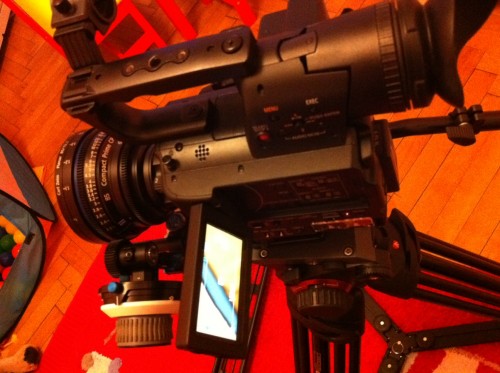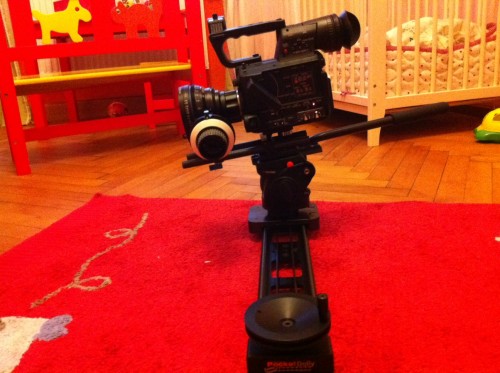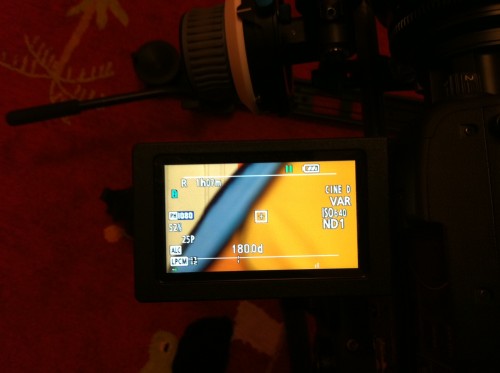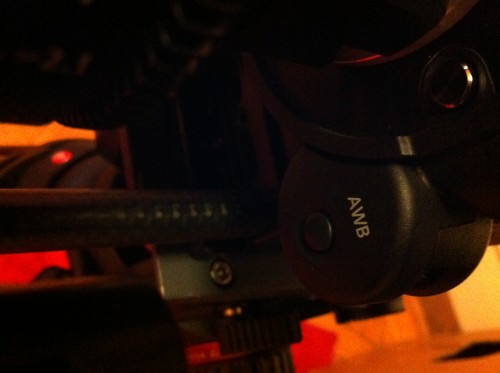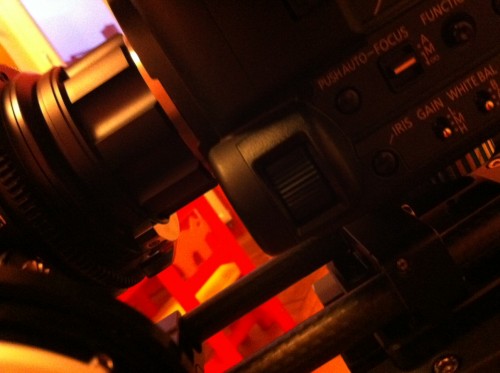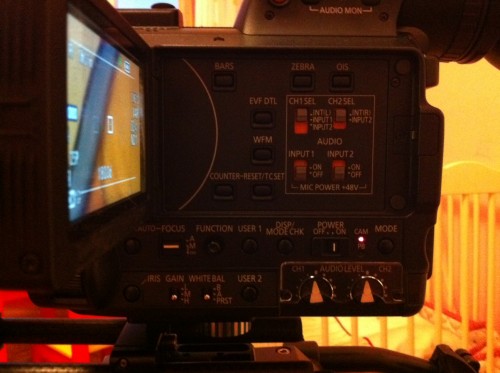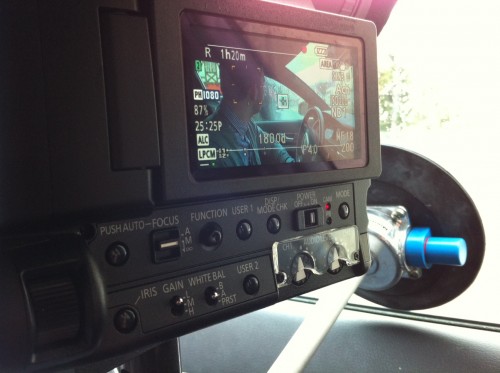 Thanks to Panasonic for the loan unit!
Music: James Newton Howard – There's no monster