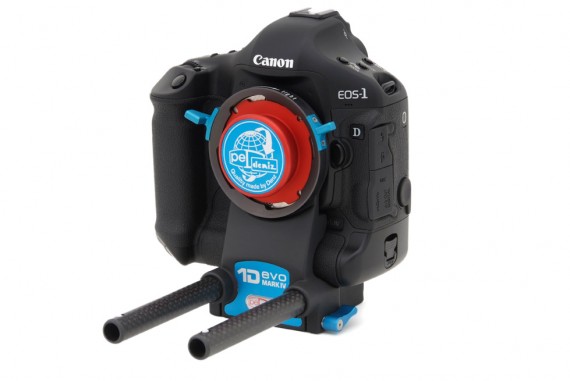 Frank Arnold from Denz sent me exclusive pictures of the new Canon 1D Mark IV with PL-Mount. It will be the first Canon 1D Mark IV with PL-Mount in the world! The Clairmont Canon 1D Mark IV was the first modified 1D with PL-Mount. But if you compare both cameras, the Denz one is better because of the lens stabilisation.
In addition to the Canon 1D they will release the Canon 5D Mark II with PL54-Mount.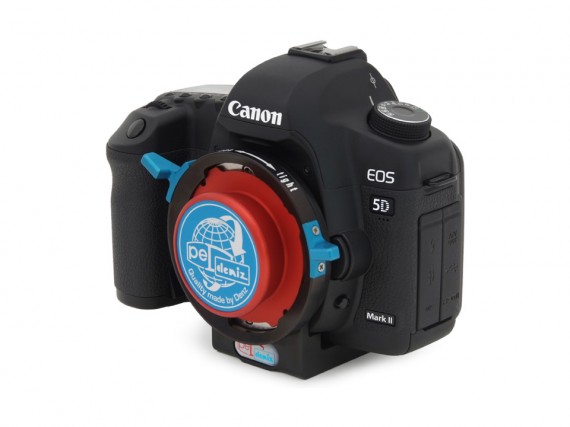 I got the Denz Canon 7D EVO PL a couple weeks ago and shot some BTS on Lucasfilm-Set. The quality of the modified Denz Canon DSLR's is really solid! You can feel it's high engineering quality from Germany! Denz won the technical Oscar  for special efforts and consequent development in 1996.
This weekend I will shoot my first short film with the Denz Canon 7D Evo PL! They sent me two Zeiss Arriflex lenses, one 25 mm 1.2 and one 85 mm 1.4.
Here you can watch a short video about the Canon 7D EVO PL:
Here are some facts about the PL-Modification of the Canon DSLR-Range:
The originally used sensor-block will be replaced by a new custom made sensor-block, so that the camera-body just contains the electronics.

The sensor-block, the PL54-Mount and the support bracket are building a statically determined unit. In order to avoid a wrong flange depth caused by temperature, the sensor-block is made of a special steel, a material with a super low coefficient of expansion, which is also used in space technology.

The PL54-Mount and the sensor-block are positively tied with a support-bracket, which is made of heavy-duty aluminium (Konstruktal), manufactured from solid material as used in aircraft construction. At the bottom of the support bracket there is one 3/8" thread to mount the camera and 4 srews to take the load off the camera body.

The shutter-unit remains in the camera. For that reason, still-photography in Manual Exposure Mode is still possible, by using Live View to focus.

In order to start the camera remote-controlled, a 3-pin Fischer plug has been built in, so that CMOTION, ARRI and other accessories can also be used.

It is still possible to activate the Start/Stop – function by IR – remote control.