This is my main camera setup for an upcoming corporate film shoot this Thursday and next Tuesday in Zurich, Switzerland. I will use a Canon 7D and a Canon 5D Mark II. Click on the pictures for more details. If you have any questions about the gear you can post a comment at the bottom of this page.
My main rig on a Manfrotto 504 Head. A Denz Canon 7D evo PL54 with Carl Zeiss Compact Primes.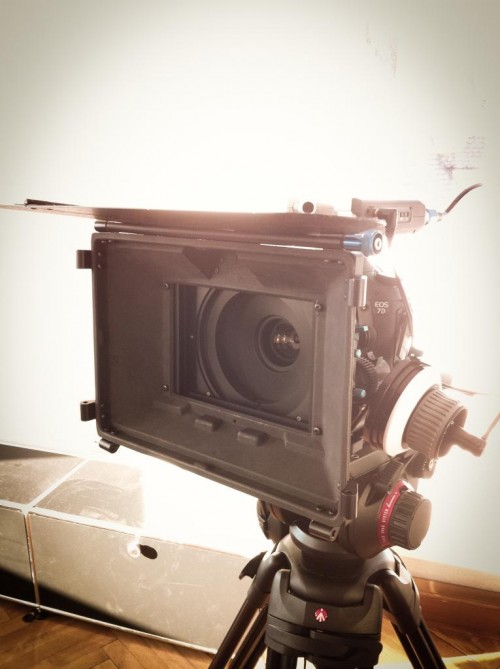 The Genus Elite Mattebox is perfect for the Zeiss Compact Primes.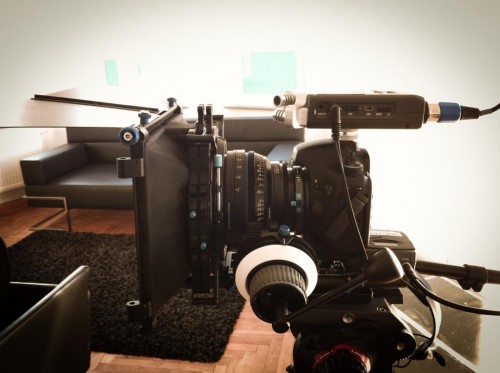 Denz Mini Follow Focus with Crank.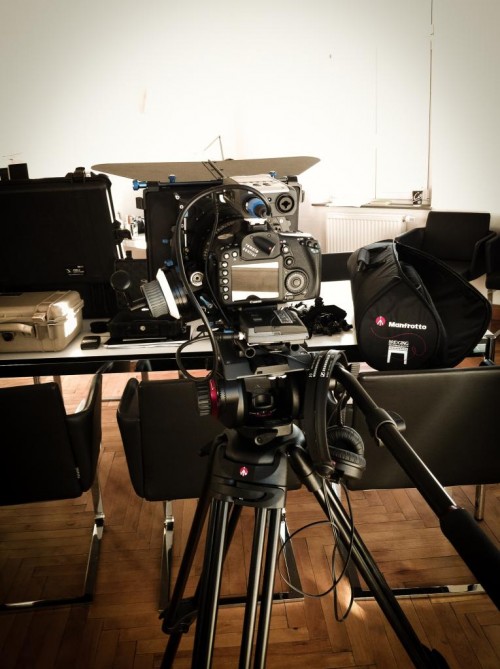 Manfrotto 546GBK legs.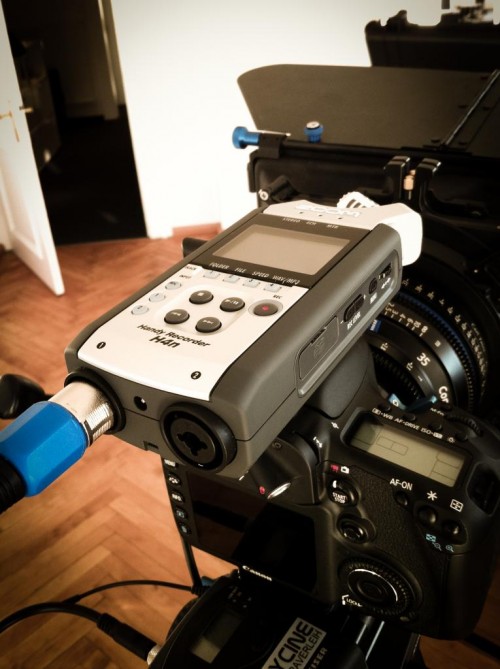 Zoom H4N with Sennheiser Wireless EW 112p. Perfect for interviews!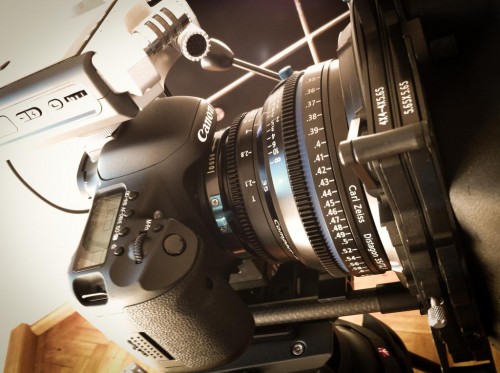 Carl Zeiss Compact Prime PL 35 mm.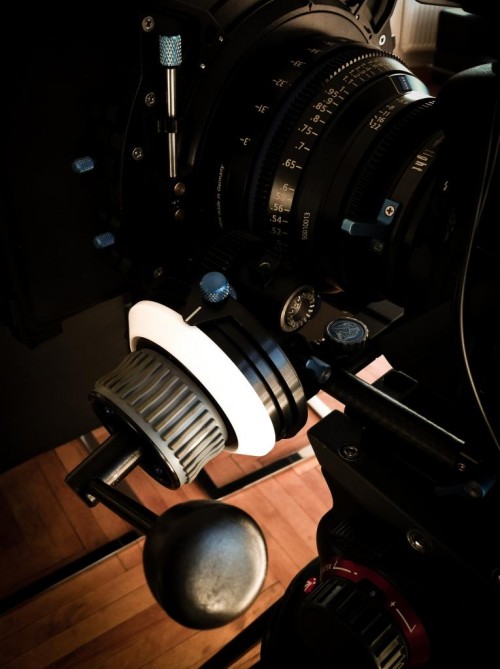 Denz Support System with Carbon rods.