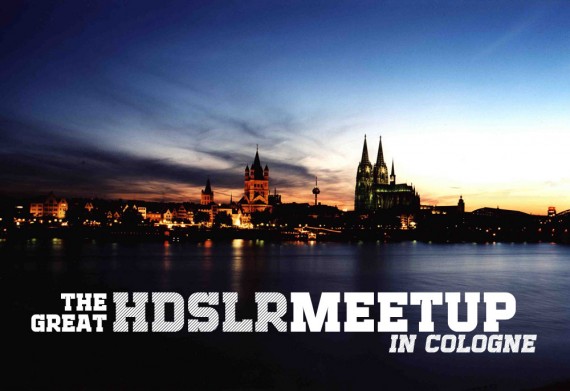 Photo Credit: Spanier.eu
UPDATE: Please read my tweets on twitter for latest News of my Photokina HDSLR Meetup in Cologne. We will meet at Brauhaus Sion, because it's raining in Cologne today!
I'm organizing the first HDSLR Meetup in Germany. We will have a big meetup in Cologne while the well known fair trade Photokina takes place in town. The meetup will happen in front of the impressive Cathredral of Cologne on September 24th at 6:30 PM MESZ.
Please bring some of your gear with you, we will share our knowledge and experiences with different products each other. I will bring many stuff to this meetup, you'll be able to test it and ask me everything you want to know about HDSLR filmmaking! But the most important part of this meetup: We will get to know each other and have fun! After meetup we will go into a bar and have a few drinks and great conversations together. Hope we meet each other there dude!
If you are on twitter please tweet this line to inform all your followers:
Come to the great Photokina HDSLR Meetup in Cologne on September 24th. Please RT! http://tinyurl.com/38vn5lb
Facebook:
If you are on facebook you can sign up for the HDSLR Meetup in Cologne right here. Please send invitations to your friends.
Here is a Google Map how to get to Cathedral of Cologne