December 15, 2011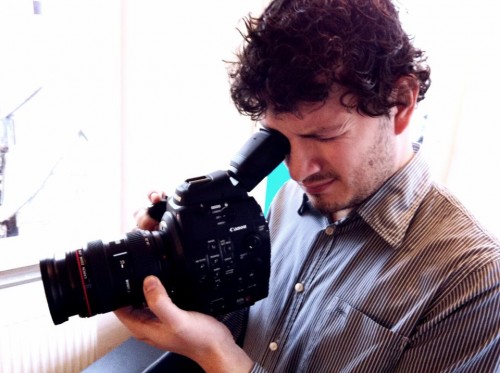 I've just got the Canon C300 for one week and I want to share my thoughts with you. Lots of people asked me if I can do a comparison between Canon C300 C-Log Picture Profile and Sony F3 S-Log.
First of all, the Canon C300 is an impressive camera, I really like the form factor. My first thoughts: Wow! Feels like a DSLR, small, compact, you can still use all your gear you've bought for your DSLR. That's cool.
There is a cool frame grab for you, which shows you the difference between S-Log and C-Log. I've uploaded a Tiff-Version (I recommend downloading this one, because it has no compression) and a JPEG-Version. Would love hearing your thoughts on my blog, Twitter and Facebook! I used my KiPro Mini for uncompressed external recording. The Sony F3 was set to 0db, ProRes HQ 10-bit, 5600K, S-Log, the C300 0db, ProRes HQ 8-bit, 5600K, C-Log. I mounted Zeiss glass on both cameras. On the C300 the Zeiss ZF.2 85mm 1.4, on the F3 the Zeiss CP.1 85mm 1.5. Both lenses have the same optics!!
There is a difference between Sony F3 S-Log and Canon C300 C-Log. S-Log has much more picture information compared the the […]
Read More