A short test film using the Technicolor CineStyle Picture Profile for Canon DSLRs (Click here for more info about the Picture Profile​).
For Eric Kessler from kesslercrane.com
Music: Thomas Newman – New fish
Side by side comparison of the Technicolor CineStyle Profile: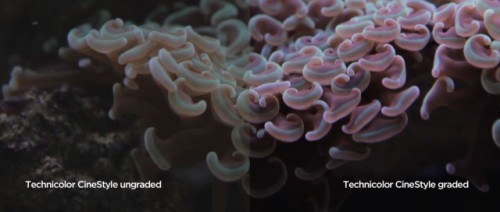 Shot w/ Canon 7D
Picture Profile: Technicolor CineStyle
Lenses: Canon 24-70 2.8 L, Canon 100 mm 2.8 L IS
Support: Kessler Crane Pocket Jib
Shot in 720p 50 frames, slowed down with Cinema Tools to 25p.
Color Correction with Magic Bullet Looks.