Shot w/ Canon 7D and one lens (Sigma 24-70 2.8). I wanted to test what you can do with really low budget. I only used a simple monopod and Manfrotto 501HDV Head. A longer film about the Frankonian folk festival Annafest will be online soon!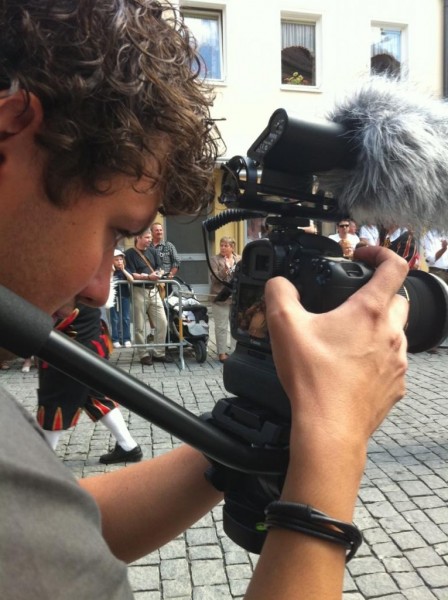 Background of film:
The Annafest is a Franconian folk festival held yearly about 26 July (St. Anna's day) in the Kellerwald ("Cellar Wood") – not to be confused with the Kellerwald in Hesse – in the town of Forchheim. The ten-day festival can draw as many as 500,000 visitors – more than 15 times the town's population.
History:
In 1516, in a small place called Unterweilersbach near Forchheim, a chapel was consecrated to St. Anna. The Forchheim townsfolk encouraged others to undertake pilgrimages to the site. On the way back, the pilgrims would stop for a rest in the Kellerwald to regain their strength with a bit of help from the beer cellar found there (which explains the wood's name). The pilgrims' kin, who had stayed behind, would come to the wood, bringing their family members food and drink. At that time, of course, the beer would also be drunk.
In 1840, when the Forchheim shooting club shifted its main shooting ground from the "shooting meadow" on the river Regnitz to the Kellerwald, the folk festival began to develop.
The local breweries Hebendanz, Greif, Eichhorn and Neder all brew a strong Bock beer specially for this festival, the so-called Annafestbier. This is stored for several weeks before the festival begins.
via: Wikipedia