Leica M10 Digital Rangefinder Camera
Leica will announce the new Leica M10 at a special Event in Wetzlar tonight. Of course there have been rumors and leaks all the time in the last couple of weeks. But now a Japanese Website has leaked the offical Specifications and Photos of the new Leica M10 Digital Rangefinder Camera, which has been awaited for a very long time.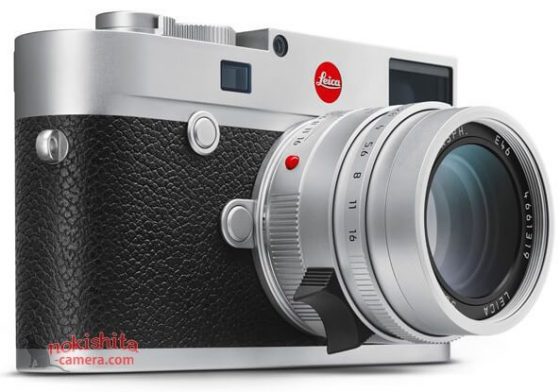 Many of you know I adore Leica M Cameras. Of course there are cameras which perform way better, but it's just the feeling looking through the Rangefinder. Back to the essentials. Framing, Focus, Aperture, Shutter Speed. That's it. No more distracting features. I went a few steps further and decided to go back to Analog for my personal work.
The new Leica M10 will be thinner than other Digital M Cameras, which is something a lot of people had on their wish list for a new Digital M. It's the slimmest M type Digital Camera so far. The camera also has a specially developed 24 Megapixel full frame CMOS sensor, which probably is the same they offer in the Leica Q.
To be honest, I know Leica is pure. Only essentials. But a Hybrid Viewfinder would have been one of the best features of this new generation Leica M. Fuji is doing a great job with the X-Series Line-Up. They offer one of the best Viewfinders on the Market. Optical and Electronic in one eyepiece. It's good for Leica, that Fuji isn't offering a Full Frame Sensor in their cameras right now.
I will update this post tonight or tomorrow with my thoughts about the Announcement of the new Leica M10. In a few hours we will know all the details.
Until then I would love to share the leaked official Specifications of the M10 with you:
24 Megapixel full size CMOS sensor specially developed for M 10
The latest generation image processor "LEICA MAESTRO II"
It can be set within ISO sensitivity range of ISO 100 ~ 50,000
2 GB internal memory
High-speed continuous shooting of up to 5 frames per second
Equipped with ISO click dial on top cover
The depth of the top cover is only 33.75 mm and the slimest form among the M type digital cameras so far
In addition to raising the field of vision by 30%, raising the finder magnification to 0.73, the eye relief also expanded 50% widely
The operation part on the back of the camera has only three buttons: a joystick and "play", "live view", "menu"
Adopted "My Camera Menu" that allows you to register menu items freely from the main menu
Built-in Wi-Fi function

Direct transmission of RAW files in DNG format
It is possible to operate the Leica M10 remotely

Electronic viewfinder "Leica Bizofurex" compatible
Size: 139 × 80 × 38.5 mm
Weight: 660 g (including battery)
Color: Black Chrome, Silver Chrome
Domestic reservation start date: January 19
Domestic release date: February
Mass retailer price: 918,000 yen (tax included)